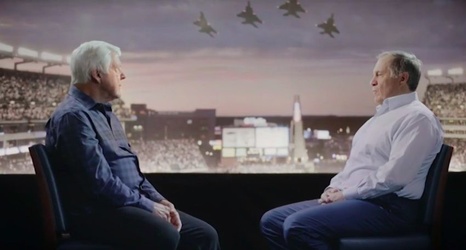 Most leaders have an uneven record of accomplishment when it comes to ensuring employee success.
The wonderful thing about my job is that I can find inspiration everywhere, from all walks of life and fields of practice.  It is often cliché that leadership development professionals lean on sports and military examples (at least my male colleagues do), but there is a reason we do this, it works.  Recently, I was watching the ESPN program, "A Football Life," and the topic of the episode was Jimmy Johnson, former coach of the Miami Dolphins, Dallas Cowboys, and University of Miami Hurricanes.  Whether you like him or not it is indisputable that he has had significant success as a football coach (and player).  To my knowledge, Jimmy is the only person to have won a National NCAA championship as both a player and coach and won multiple Super Bowls.   For a long time now, he has been a media personality and is excelling in that as well.  The guy clearly knows how to be successful.
The segment conversation that stuck out for me was the one he had with Bill Belichick another extraordinarily successful coach.  They spoke about player decisions and management.  It was impressive just to see how much Belichick, a football genius in his own right, valued Johnson's opinion.  Jimmy stated that in his experience there are three things that make a successful player: 1) natural ability/talent; 2) intelligence; and 3) work ethic.  When all three of these factors converge, you know you've made a good decision in drafting or acquiring the individual.
When it comes to natural ability it is either there or it is not.  There are many people who dream of playing at the highest levels but only a small number who have the physical gifts to make it happen.  In football it often comes down to size, speed, and strength.  For those of us who have played the sport, it is clear when someone's natural gifts separate them from the pack.  We also know other people who loved the game but because of physical limitations had minimal chance of even making their high school team.  Jimmy said that his hardest conversations often involved having to tell someone who was smart and hardworking that they wouldn't make it at the professional level because the natural ability just wasn't there.  Often the difference is a razor thin margin.
Intelligence is believed to be genetic although just because you have it doesn't mean you use it well.  While few of us would ever qualify as a genius, there are differences at basic levels when it comes to a person's ability to grasp new knowledge and then apply it effectively.  I've seen physically gifted athletes struggle with the most fundamental play concepts.  As you rise through the athletic ranks the schemes get even more complicated and difficult to grasp.  In professional sports there are usually very smart coaches trying to out-think other smart coaches.  It often comes down to planning, quick thinking, and managing the small details as to who wins.  Obviously, a professional athlete must be able to understand how to implement a coach's game plan into their individual positions.  In addition, they often need to know what their fellow players are doing in the same play and work in concert with them.  I am paraphrasing him, but Johnson said he told his coaches, to "hit him in the head with a brick if he ever pursued a player who wasn't intelligent again," because he had been burned so many times before.
Unlike the first two, work ethic is not something you are born with.  It is a sign of how badly you want something. There are many gifted and smart athletes who simply aren't motivated enough to put the work in to be successful.  Separating yourself from other high performers is not an easy task and the battle will always go to the competitor who wants it more. Johnson has talked in other interviews about how Hall of Fame player Michael Irvin was always the first one on the practice field and last one to finish because of his burning desire to win. When you read biographies of other great athletes this is most often the case.  Ability without effort usually leads to mediocrity.
You may be wondering how this applies to your organization.  Think about it.  Where have most of your employee headaches come from?  Probably because you hired and/or promoted the wrong person to begin with.  Their native abilities were a bad fit for the job. They couldn't grow sufficiently to match their responsibilities.  And, they were unwilling to put in the requisite effort to be successful.  The first two are on us.  The last one is on them and us for tolerating it.
When you know you've made a great hire, why does this happen?  Because the role was a natural fit with their gifts/talents.  They were able to understand, learn and grow with the position. And, they worked hard to excel at what they were doing.  All of this is a lot less complicated than it seems.  We complicate it!  Jimmy Johnson was smart enough to figure it out and the results speak for themselves.  How about you?
Related Articles: