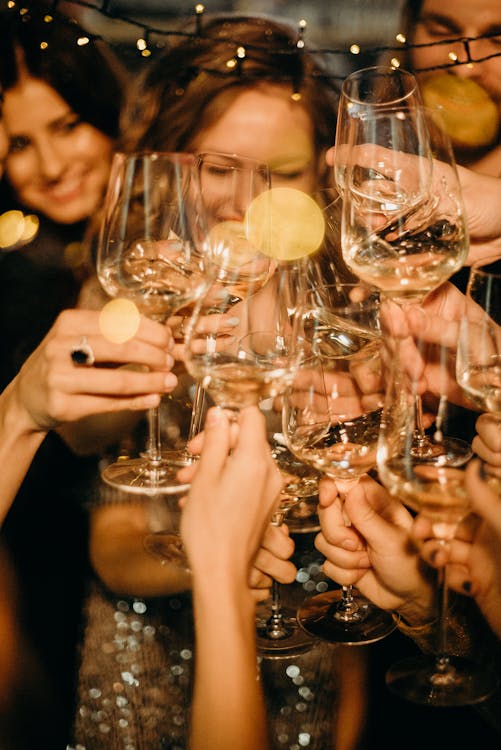 Every year I try to find something of inspiration during this holiday season. I never know what I will stumble across but know it when I see it. This year, my focus has been more on the importance of our joint humanity and the natural connections that bond us together. I found an anthology entitled, A Treasury of Old Christmas stories and was struck by one short story in particular, "Mrs. Bronlow's Christmas Party" by Willis Boyd Allen. The gist of the story is that a family of modest means with three children decides to have a party for all their neighbors and they end up pleasantly surprised by who shows up and why. I've pulled the following excerpts from the story that resonated with me the most:
"It was fine Christmas weather. Several snowstorms in the early part of December had left the earth fair and white, and the sparkling, cold days that followed were enough to make the most crabbed and morose of mankind cheerful, as with a foretaste of the joyous season at hand…"
"So it was settled, and all hands entered into the plan with such a degree of earnestness that one would have thought these people were going to have some grand gift themselves, instead of giving to others, and pinching for a month afterwards, in their own comforts, as they knew they would have to."
"The grand expenditure was left until the final day before Christmas. Mr. Bronlow got off from work early, with his month's salary in his pocket, and a few kind words from his employers tucked away even more securely in his warm heart. He had taken special pains to include their children in his party, and he was quietly enjoying the thought of making them happy on the morrow."
"The Bronlow's were early astir, full of the joyous spirit of the day. There was a clamor of Christmas greetings, and a few delighted medleys of shouts from the children over a few simple gifts that had been secretly laid aside for them. But the ruling thought in every heart was the party. It was to come off at five o'clock in the afternoon, when it would be just dark enough to light the tree."
"The response from the front yard fence was immediate. A low murmur of delight ran along the line, as several dull-eyed babies were hoisted, in the arms of babies scarcely older than themselves, to behold the rare vision of candles in a tree, just illuminating the further splendors glistening here and there among the branches…The kind man's heart warmed towards them, and he lighted two more candles."
"In the delightful confusion that followed, the good hosts forgot all about the miscarriage of their plans. They completely outdid themselves, in efforts to please their hastily acquired company…"
"A momentary hush followed, and then the fun began again. Sweet and swiftly kind words flew back and forth across the table, each one carrying its own golden thread and weaving hearts of poor and rich into one fine fabric of brotherhood and humanity they were meant to form…Outside, the snow began to fall once more, each crystaled flake whispering softly as it touched the earth that Christmas night, "Peace-peace!"
I hope your homes are filled with love, friendship, and joy this holiday season. And, amid all the unnecessary consumerism that accompanies the holiday, I wish for you moments of clarity and peace around what's most important in your life. I also pray your hearts are filled with compassion and charity for those who are less fortunate.
Happy Holidays!
Ed
Related articles