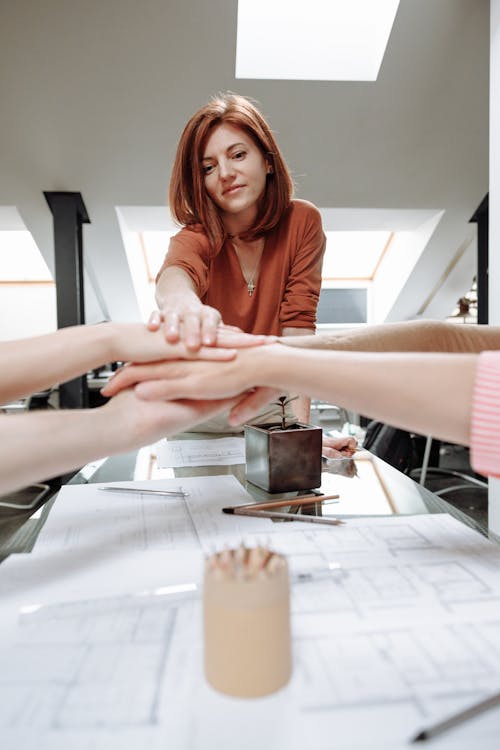 Leadership can be a challenge and humble even the most capable of people.  However, it should give you energy, not just take it.  If you are in a constant state of stress or unhappiness, then you should really ask yourself what is wrong with what you are doing.  I am always a bit saddened when I meet a beaten down leader who feels that they are a victim of circumstance.  It is as if they are bearing the weight of the world on their shoulders.  There is little joy left in their work for them.  You get the feeling they are just plugging away out of a sense of overriding responsibility.
I tell my clients that their goal should be to have their organization working like a Swiss watch.   You don't worry about your watch working and it is not dependent on you to make the clock tick.   It will work accurately and consistently for years without any problems.  The mechanics are flawless.
When you hire the right people, put them in the right roles with the right direction using the right tools, and following the right processes good things inevitably happen.
People complicate things.  Leaders can be the biggest culprits in terms of inhibiting their own progress and success. When you are no longer excited and energized by your opportunities it is a sign that something is amiss.  This doesn't mean that you should expect every day to be easy or devoid of stress, but instead see your role as being up to whatever challenge comes your way.  Often, you are making it harder than it should be.  The opportunity to lead others is a privilege and should be embraced accordingly.
Adversity does build character.  Solving difficult challenges is both rewarding and self-satisfying.  Being able to do what few people can do well sets you apart from the crowd.    Everyone tries to scale the mountain, but few people get to the top.   In your darker moments, I encourage you to remember this.  Most people go through life and defer their professional destiny to the decision making of others.  Leaders have the luxury and privilege of creating the future for others and themselves.
Although it's not supposed to be overly hard, leadership is a learned skill.  You can't just show up and make things happen based on the sheer force of your will and work ethic.  Long-term growth and sustainable success are directly correlated to your ability to get the most out of other people and to leverage their skills and capabilities.  Your job is to make proactive and sound financial decisions, guide and motivate your staff, and then hold them accountable for the results.  Employees need to wake up every day and see their own future and success properly aligned with the goals and culture of the organization.  They must also feel that their work fate is in the hands of capable decision makers who know what they should be doing.  It can't just be you or a handful of people doing all the worrying and problem solving.  Success needs to be an organization-wide endeavor.
It is my experience that the culture of an organization is just a reflection of its leader and their behavior.  You can feel it the moment you enter the organization and sit in on a meeting.  Leaders who bemoan the state of their company and the rigors of their position should take a hard look in the mirror.  Every day you get to make a choice.
Are you up to the challenge or not?  True leadership is about an individual being ready, willing, and able to embrace the moment – whatever that means.
Related articles